MANA PHARMA, S.L. is a fast-growing Spanish pharmaceutical company established in 2015 holding a WDA (Pharmaceutical Wholesaler Authorisation) and GDP (Good Distribution Practices) Certificate. Our main activity is exporting medicines and healthcare products.

Specialised in import and export
In addition to export activities, we would like to highlight the outstanding health activity carried out by MANA PHARMA in the national territory, related to Medicines in Special Situations (MSE), in collusion with the Health Authorities, thus contributing to alleviate the lack of supply of medicines produced in our country.
MANA PHARMA has very particular characteristics as it provides added value, since the beneficiary of our activity is society. Specifically, our commitment is focused on the health sector.
Our reputation over the last few years is based on the quality of our work and the trust placed in MANA PHARMA by our partners (both customers and suppliers). Thanks to this, MANA PHARMA is today a benchmark company in the sector.
MANA PHARMA is committed to the health and well-being of society, wherever we are.
Our objectives are focused on customers, suppliers and our partners,  keeping in mind always the patient well-being.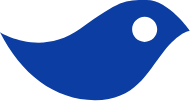 MANA PHARMA has a great team of qualified professionals, specialized in different fields of action with continuous training who share the same values that govern the vital philosophy of the company.
A great place to work
Generating a good working environment requires continuous care. One of the pillars of MANA PHARMA is to encourage teamwork and, for this reason, it is responsible for generating a good cohesion between the different teams that make up the company, sharing projects, information, ideas and fostering daily relationships.
At MANA PHARMA, all departments support youth employment, always looking for the best trained personnel who adapt to the needs of each position. This is demonstrated in the team that makes up the company, as it is made up of people of different nationalities and there is a clear commitment to equal opportunities, regardless of gender.
Seeking the well-being of patients in all the territories where we are present
We participate in tenders all over the international area, providing resources to countries with difficulties or with inferior resources, in order to obtain access to quality medicines or health products. We manage the export and/or registration process and the introduction of products and services in the markets in which we operate.